Hey there. Looking for a used Nissan auto engine at a great price? That's understandable. With your Nissan in the shop, you're short of time. Maybe you're short in temper, too. Who wouldn't be with a disjointed travel routine from a stalled vehicle?
Getting to work, kicking the ball with the family at a park, and running errands is unpleasant while your car is down. Yet, saving thousands of dollars by buying a used auto engine is smart.
Used Nissan Engines For Sale

But how do you which is a reliable engine from among those Used Nissan Engines for Sale! headlines? How do you go about ensuring the one you buy is a let's forget we ever had a problem type auto engine? Actually, you don't. We do with a 100% money-back guarantee. Never EVER buy a used engine without a guarantee.
Used Nissan Engine
That's in addition to the warranty. Okay? We offer FREE fast shipping. The average shipping time in the US is about three days. After engine installation, you'll probably be rolling again in under two weeks. Does that sound doable? It all starts with a FREE quote and 2 minutes of your time. But don't worry. Ordering is safe and secure.
Toll Free 1-866-651-2992
• Free Quotes with Your Nissan VIN Handy
• Low Prices on Rebuilt Nissan Engines or Remanufactured Nissan Engines, too.
• Have the Shipping Address When Calling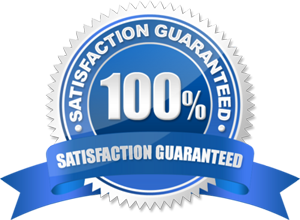 Our used auto engines are affordable. Seriously, because we manage well. Diligence saves time and money for everyone. Management perfected after thirty years, we are used auto engine gurus.
We've been welding relationships with like-minded gurus in the auto engine multiverse. The result is steeply discounted prices on high quality used or refurbished Nissan engines that only we have access to.
When we started out, we simply didn't have time to work with broken promises, questionable resources and, you know ... those who are always late to show up for work. Big nope. What's remained is great. Great engines.
Great prices. Great gurus. Some quietly consider us the top dedicated provider of used and rebuilt engines to individuals. Well. We just know our engines are out there ... somewhere … humming while the driver forgot they ever had a problem.
• Family Owned and Operated
• 30 Year Used Engine Gurus
• Money Back Guarantee
Toll Free 1-866-651-2992
Service is one-to-one. No phone tag. No email fillers. You're buying directly from the used engine dealer that also provides complimentary retail services. Our personal guarantee applies to used engines on sale above the warranties.
There's not much for you to do but expect us to follow through. Grab your VIN. Slip into a comfy chair with the phone speaker on. Prop your feet up and tell us all about this difficult time you're experiencing, but leave the auto engine expertise to us. Later, you can brag about how smart you were to get the best price on a used engine with barely any miles on it at all.
• A+ BBB Rating
• Warranty 
• Transparent Financing
So, Where was your Nissan Auto Engine Manufactured?
Your Nissan's VIN tells all. Nissan manufacture and assembly plants are global. For the sake of brevity, this article is limited to Nissan plants in North America:
Cuernavaca, Mexico 
Smyrna, Tennessee 
Decherd, Tennessee 
Canton, Mississippi 
If you've been clutching the steering wheel of a younger Nissan vehicle, your engine was probably built at the Decherd engine manufacturing plant.
Nissan isn't a majority stake in its own business. The French auto manufacturer, Renault, calls most of the shots. Remember seeing the French-styled early Datsun sports vehicles? These were the beginning of the happy Nissan-Renault marriage.
Now, these two stand as the fourth largest global automaker beneath the monikers of Nissan, Datsun, Infiniti, and NISMO. Over the years they've also formed temporary engagements to major US automakers. There have been some impressive cubic centimeters carved out with these extramarital auto affairs.
Nissan's first North American plant was built in the 1960s at the Cuernavaca, Mexico in order to keep up with the steady demand of fringe US drivers. The 1973 oil embargo crisis happened. Americans couldn't get to the import car dealerships fast enough to drive cars with efficient gas-fired auto engines.
Nissan has been stomping a warpath in the US auto market ever since. Stiff import penalties, like the Chicken Tax, coerced construction of their first US plant in Smyrna, Tennessee in 1980 followed a year later by an auto engine manufacturing plant in Decherd, Tennessee. Today, they continue the manufacture of commercial trucks and vans but added sport utility vehicles, compact sport utility vehicles, minivans, and passenger vans. Among these from the Smyrna plant are:
Nissan Titan Pickup Truck
Frontier Pickup Truck
Armada SUV
Quest Minivan
Rogue Compact SUV
Murano SUV and 
commercial vans and trucks.
This location added passenger vehicles like the Nissan Altima, Nissan Maxima, Xterra and, more recently, the electric vehicles. Their compact and subcompact vehicles, like the Nissan Sentra, are usually assembled at the Cuernavaca plant. Assembly and production of Nissan brand vehicles are shared between its later-constructed Mississippi plant and the Smyrna location. Therefore, your engine was probably birthed in Decherd, Tennessee. But we'll check through your Nissan VIN. 2 minutes.